Quick Update on Frenchies Cafe Wynnum
Each time I come back to Frenchies [read my previous Review] (on Tuesdays at the moment), the staff greet me like a long-lost friend, warm and inviting, and today was no exception.
Tarnya saw me park my little Ford KA right out the front, so came to greet me, and said with her gorgeous smile, "If you text us, we'll have your coffee ready when you arrive!" How cool is that?
Today Florent the Barista told me about their amazing Big Dog coffee, from the guru Peter Wolff (a German chap who's lived in Australia for many years) – here's a little card with the details:
On my last visit, the delightful Florent made me two lattes (I rarely have two, but it was a long visit), and delighted me both times with his coffee-top designing skills: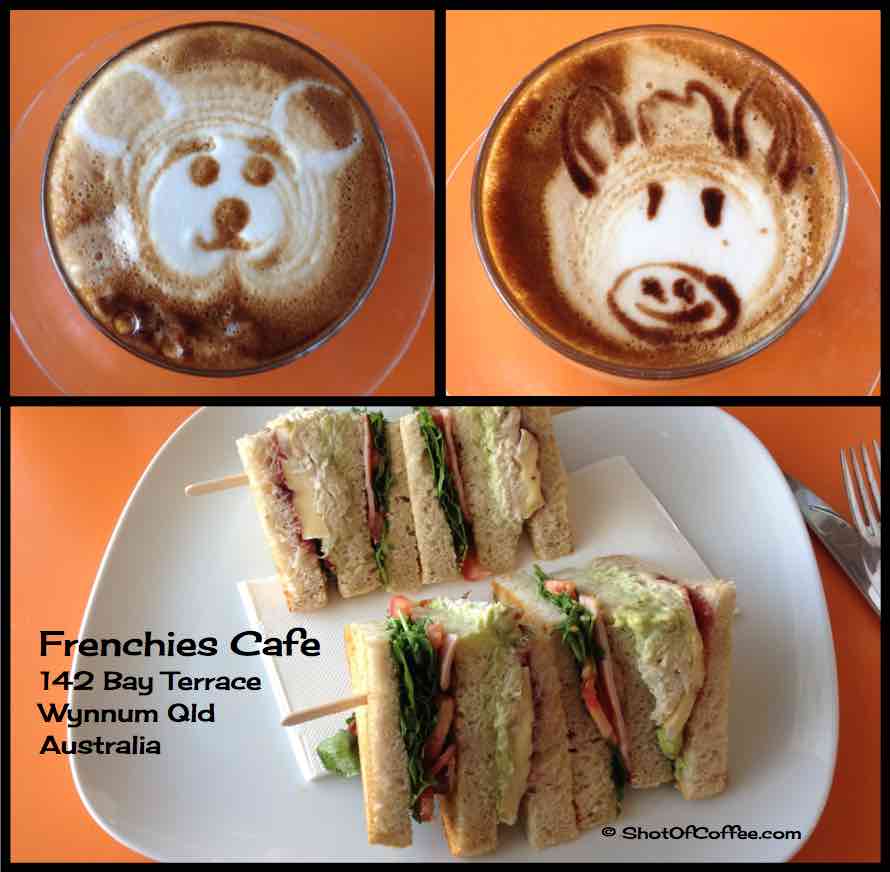 Lunch was a delicious (VERY filling!) club sandwich (3 slices of toast) – congrats to chef Andrew for this yummy-ness!
Once I'm living closer to this area, I'll be able to pop in more often, and I can't wait for that to happen :-)
Thanks again everyone! A la prochaine! (See you next time!)
Cheers

Did you enjoy this update on Frenchies Cafe?
Drop me a note in the Comments below, and let me know what YOU love about Frenchies — I look forward to hearing from you.
Where is Frenchies?
On the east coast of Australia, about 45 minutes from Brisbane, and 30 minutes north of Victoria Point and Coochiemudlo Island.
142 Bay Terrace
Wynnum QLD 4178
Australia


Teena