Today for example, I did it in a Melbourne cafe. Did your mother ever tell you, "Don't talk to strangers!" – yes, mine did too, but over the years I've discovered that it's by talking to strangers that you learn more about everything in life, and often don't realise you've actually heard a gem of wisdom until much later …
I was in a café in Melbourne called "Dead Man Espresso" (my first visit), and it was very busy with lots of people waiting to be seated. I started chatting with two couples waiting for a table, and after our coffees, my friend Heath and I chatted some more with these 4 people who were seated at a long table next to us.
It turned out that one of the chaps (Warren) is off to Paris in two weeks (what a coincidence! I'll be there in about 10 days!) and he runs organised bike tours in France.
I was speaking with the two women, Alvina and Andy and telling them about wanting to start coffee and cocktail get-togethers in Melbourne under my label LusciousLatteLadies.com. It felt like it was quite serendipitous meeting these lovely folks today, and I hope to meet up with them again when I get back from my holidays at the end of July.
Now – to get down to the coffee review.
Melbourne Cafe Review Number 6: Dead Man Espresso Café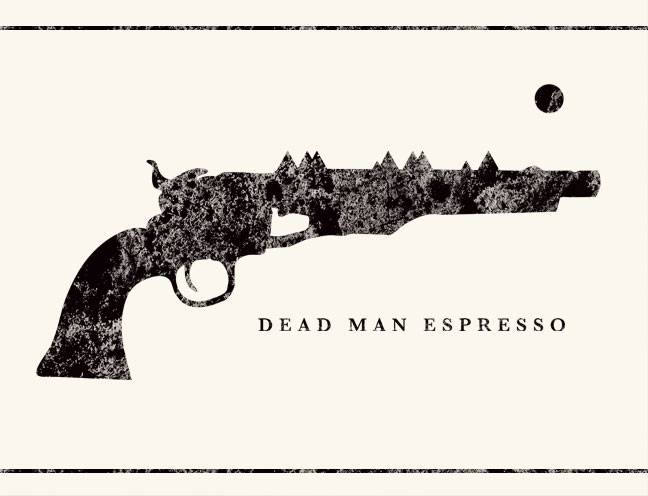 It was my first time in South Melbourne and I was to meet my friend Heath to check out one of his favourite cafés. What I didn't know is that the first cafe was right next door to the big South Melbourne Market, so finding a parking spot could be classed as a miracle of the highest order.
As the only seating was outside (and it had now started sprinkling with rain), we decided to check out another cafe – Dead Man Espresso – in Market Street, South Melbourne.  We parked around the block and as we approached the cafe we could see a few people waiting on the outside porch. There were more people waiting inside, so we added our name to the list.
The place was packed, including the small outside balcony. We waited about half an hour and eventually begged to just sit at the stools at the counter, as we only wanted a coffee, and the server/waitress finally agreed. Our coffees arrived relatively quickly considering how busy the place was, and I was filled with anticipation. As the latte was placed in front of me, I could see that it looked good, albeit a bit pale in colour.
the anticipation has built to fever pitch!
I tasted, I savoured, I sipped and breathed in the aroma, making sure to enjoy the experience …
Oh no.
I can't believe it.
Despite being assured that the coffee here is 'great', I was very disappointed. Don't get me wrong though – the consistency was the best I've tasted so far in Melbourne, thick and creamy. Unfortunately there were two major drawbacks:
the latte (coffee) wasn't hot and could be drunk in a couple of mouthfuls (meaning it was little more than 'warm')
there was very little "coffee" in the coffee, and it was way too milky.
I was forlorn, disillusioned and sad. This is now the 6th cafe I've visited in Melbourne in two weeks and I feel like I'm still searching for the Holy Grail.
Heath and I were discussing this as I knew I'd be writing my coffee review when I got home, and after stopping to chat with the people we'd just met, we discovered that they were all terribly disappointed too – for the exact same reasons! What a shame, we'd all waited such a long time to get the coffees, but it appeared as though something wasn't right with the temperature (was the milk sitting on the bench too long, cooling?), or the quantity of actual coffee.
So wht did I think overall?
Score: 5 out of 10
Don't be put off by the one experience I had today. Please do visit and taste for yourself, you might have a much different experience on a different day, different time.
Dead Man Espresso
35 Market Street
South Melbourne VIC 3205
tel: (03) 9686-2255
http://www.deadmanespresso.com.au
Melbourne Cafe Map:
[mappress mapid="1″]