Heard of Frenchies Cafe in Wynnum? Fantastique! Woof!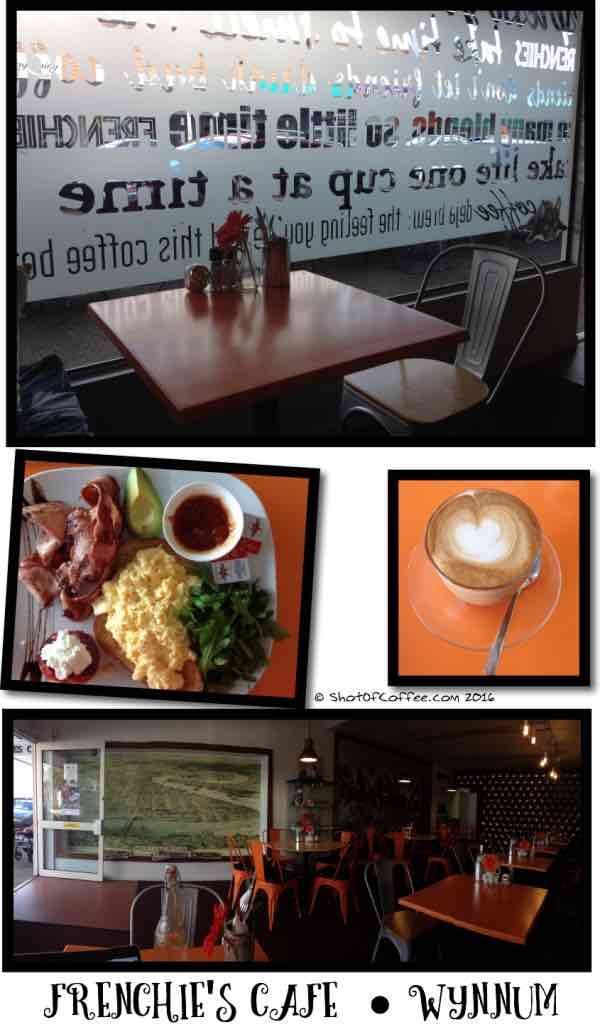 Before you start thinking this is a "French" cafe, stop right there — this is a doggie-friendly cafe named after French Bulldogs, commonly known as Frenchies — and the dogs are allowed inside!
Doggies are treated with a bowl of water, and can even order a Doggie-chino, frothy lactose-free milk with water.
Dare I say it? Best breakfast (brekkie) I've found so far in the Manly / Wynnum area!
Basic brekkie consists of:
2 x scrambled or poached eggs
2 x huge bacon rashers
2 x slices of hot toast
delicious wedge of avocado
half a grilled tomato (NOT done in the microwave!) topped with
a handful of green salad (whose name I'm unaware of)
a good dollop of home-made tomato relish
not included in the price, but worth his weight in gold in the kitchen, was Chef Andrew.
All of this for the sum of $16.00, which beats many other cafes hands down, in my humble opinion.
Everything was cooked to perfection, served with a smile from the super friendly gorgeous server, Tarnya. (And YES Tarnya, it was waaaay too much food, but oh so delicious!)
The Coffee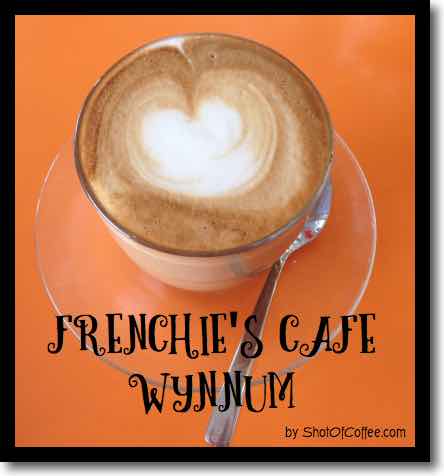 It always takes me 2-3 times visiting a cafe to get the coffee just right.
I'm never sure how weak, strong, or 'just right' it's going to be, so it's worth the effort to chat with the Barista and work out what to ask for next time.
This coffee was made with love, is one and a half shots of espresso, and looks fabulous. After tasting, I know I'll ask for a double shot in a glass next time, to make it a bit stronger (but then, I do love my coffee strong).
The Barista (a delightful French chap named Florent) said he'll know exactly how to make it next time, and it was lovely to hear the staff encouraging me to return.
Overall this visit today is worthy of a 10/10 – thanks everyone for making my visit to your cafe so lovely!
Visited Frenchies Cafe in Wynnum?
Let me know what your experience was — send me an email by posting in the Comments below – thanks in advance!
Cheers

Teena