I found Coopers Fish and Chip Cafe on one of my adventures to the Manly – Wynnum area, on the coast of Moreton Bay east of Brisbane.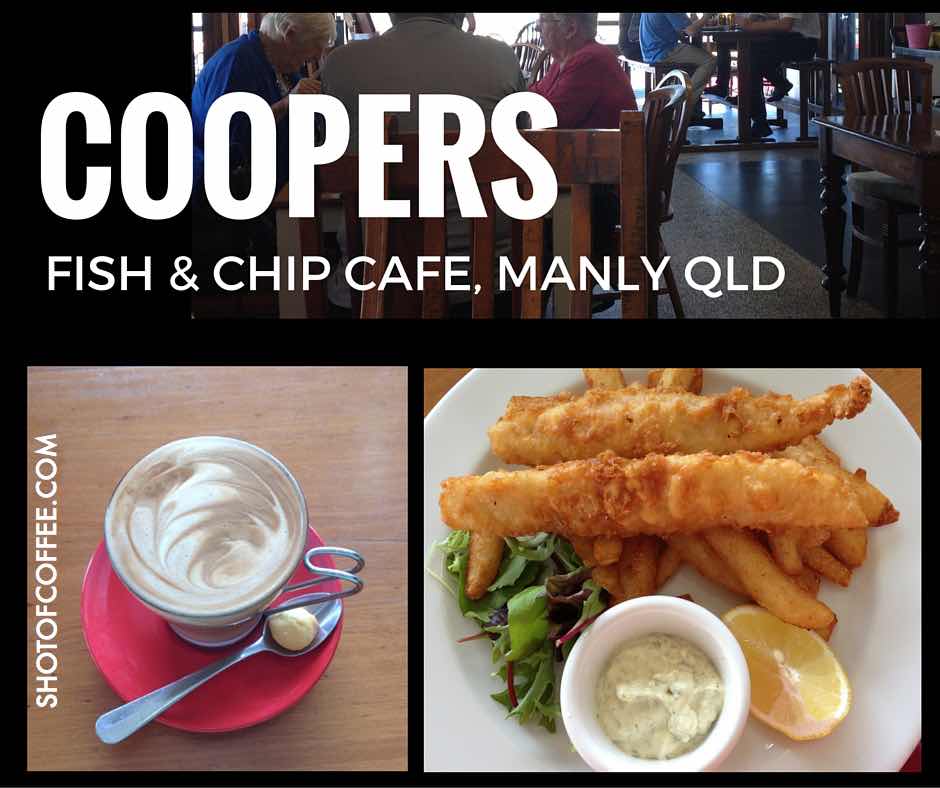 Huge open verandahs, with big comfy wooden chairs and roomy tables — none of those teeny tiny cafe tables here :-)
The first staff member I met was Lisa, a delightful English woman with a gorgeous smile and super personality — I look for her every week when I pop in for a latte or a little bite to eat.
There is generally a large lunch crowd whenever I drop by, with happy diners enjoying the wonderful meals, cakes and desserts.
If you're looking for a terrific place to relax whilst daydreaming looking out over the water, check out Coopers — I've got my fingers crossed that you'll enjoy it as much as I do :-)
Lattes and cold drinks $4.50
Finding Coopers Fish and Chip Cafe
409A Esplanade
Manly  QLD  4179
Tel:  (07) 3893 1453
Open every day from 6am to 3pm
Website:  CoopersManly.com
Map to Coopers Fish and Chip Cafe & Directions
---
You may also like to read about other cafes in Queensland >>
---