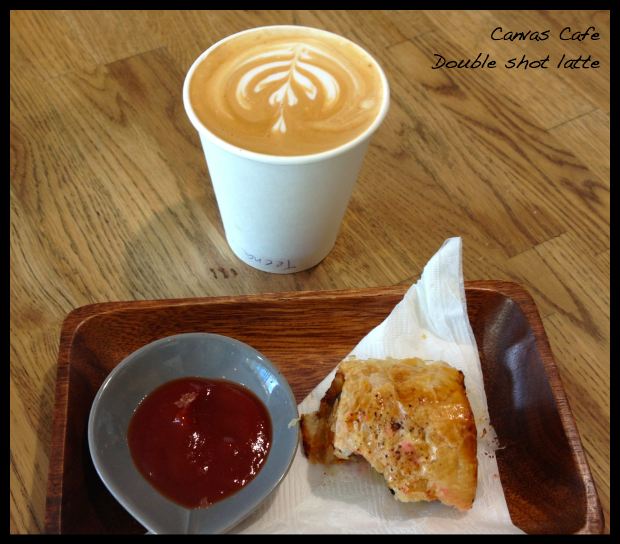 I'm new to this area, so when I met some locals on the weekend (merci beaucoup Luke & Sarah!) who were as fanatical / excited about coffee as I am, I begged for suggestions of where to get a decent (great) latte near Broadbeach.
Their recommendation was for CANVAS CAFE …
So here I sit after having just finished  my first Canvas latte, double shot, and I'm thrilled to say it was thick and creamy and deeeelicious!
I was chatting with another customer as we queued to place our orders, and she highly recommended I try the home-made mini sausage rolls, and luckily for me there was one left so I became the lucky owner (well, until I digested it, at least :-)) – yum-O! These would be delicious hot or cold and at $2.50, are a tempting little treat.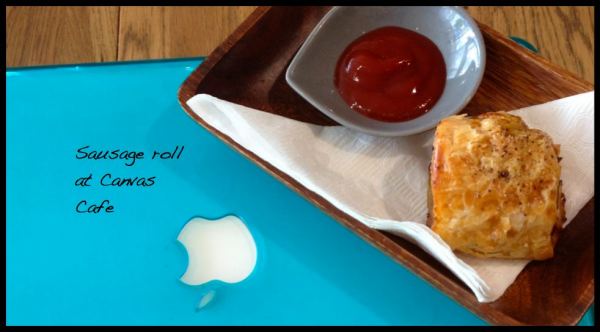 The staff are delightful and the ambience is very cool, surrounded by gorgeous trinkets and local artwork (the cafe owner is an artist and hosts painting lessons for kids and adults).
Absolutely check this place out — the Barista Calum and gorgeous Bee are both delightful and it's obvious to me that Calum makes the coffees with love. Thank you!
Website:  http://www.ilovecanvas.com.au
Shop 7/2221 Gold Coast Highway
Nobby Beach, Qld 4218, Australia
(entrance on Lavarack Road)
espresso:
Mon to Sat from 6.30am til 4pm
Sun from 7am til 4pm