Blue Plate Cafe is great for breakfast.
Today I drove along Montana Avenue with Jayne and we decided to try Blue Plate Cafe for breakfast, and we weren't disappointed!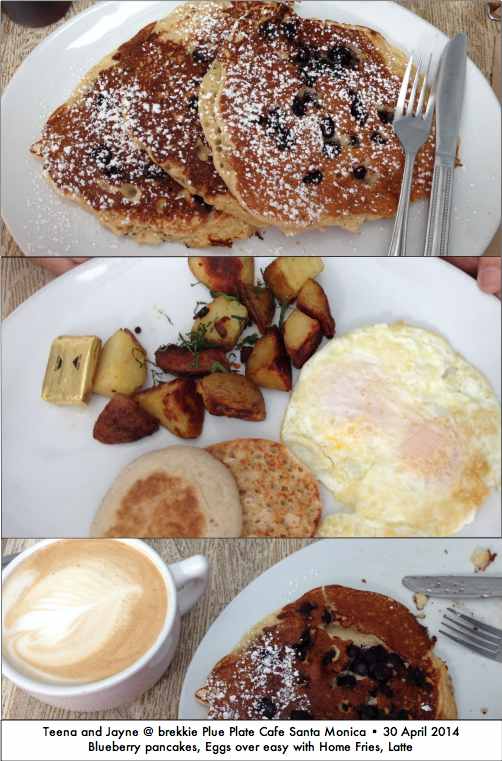 I opted for the blueberry pancackes which consisted of 3 huge pancakes filled to the brim with blueberries, and was delicious with drizzled syrup.
Jayne went with the eggs (over easy) served with home fries (potato chunks) and a choice of muffin, toast etc.
We all know I'm fussy with my coffee so I asked about lattes, ordered one, and was pleasantly surprised. Not as strong as I'd like, but it looked great and tasted great – woohoo!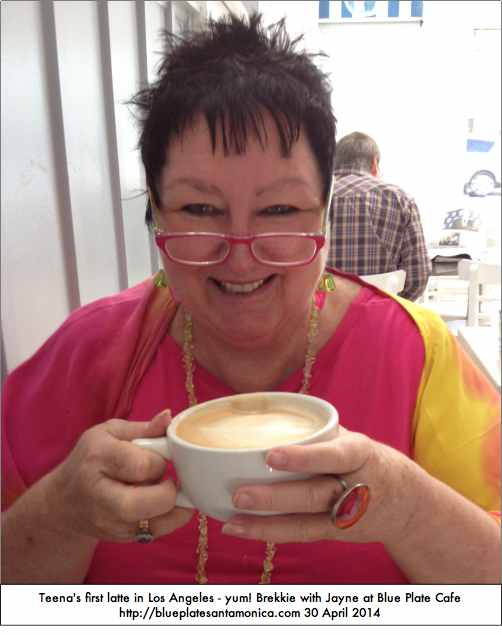 If you're looking for a funky little place for brekkie, check out this cool cafe in Santa Monica, on Montana – I'm sure you'll enjoy it!
1415 Montana Ave
Santa Monica CA 90403
(310) 260-8877
http://blueplatesantamonica.com
Map to Blue Plate Cafe
[mappress mapid="3″]
Read more about my coffee adventures in Los Angeles >>